Cleanroom Polyester Fabric Swab Short Handle PS766


Penerangan:
Mediclean's Cleanroom Polyester Swabs PS766 mempunyai tip tip poliester yang sama dengan PS761, satu-satunya perbezaan ialah PS766 mempunyai panjang pegangan yang lebih pendek untuk penjimatan kos. Bandingkan dengan PS761, PS766 digunakan untuk kawasan yang lebih mudah dicapai. Ketua poliester tidak kasar sangat sesuai untuk aplikasi di mana kekuatan tinggi adalah penting. Dibasuh oleh sistem air DI dan diproses di kelas 10 cleanroom, cleanroom Polyester Tipped Swabs PS766 adalah pilihan yang baik untuk aplikasi standard yang tinggi. Tiada pelekat atau gam digunakan dalam pembinaan. Pembersihan bilik poliester poliester PS766 disyorkan untuk pengesahan biogenetik dan pensampelan permukaan farmaseutikal.

Bersesuaian dengan:
- Texwipe TX766 swab poliester bersih.
Hubungi kami untuk lebih banyak item yang serasi dengan Texwipe Cleanroom Polyester Swabs.

Carta Dimensi:

Aplikasi:
- Bahagian ganti kereta bersih
- Kawasan acuan pembersihan acuan bersih
- Mengesahkan kebersihan pembuatan
- Bersih bahagian mekanikal dan aksesori mikro

Ciri-ciri:
- Medium, kepala padat dan sederhana, pemegang tegar
- Ketua poliester yang kuat dan tidak kasar
- Ikatan termal tidak menjejaskan pencemaran pelekat
- Keserasian pelarut yang sangat baik
- Pembinaan lancar, tidak akan menggaru permukaan
- Pencemaran NVR yang rendah, tahap zarahan yang rendah

Pembungkusan:
500 swab / beg
5 beg dalam 100 swabs
30 beg / kes

Ciri-ciri Pencemaran:
Property

Measurement

Test Method*

Nonvolatile Residue(NVR)

TM10: Procedure for Determining the Nonvolatile Residue (NVR) Extractable from Swabs in a Given Solvent

IPA Extractant

0.02 mg/swab

Ions

TM12: The Determination of Ions in Wipers and Other Materials by Capillary Ion Analysis (CIA)

Chloride

<0.01 μg/swab

Sulfate

<0.01 μg/swab

Nitrate

<0.01 μg/swab

Phosphate

<0.01 μg/swab

Fluoride

<0.01 μg/swab

Potassium

<0.01 μg/swab

Calcium

<0.01 μg/swab

Sodium

<0.01 μg/swab

Magnesium

<0.01 μg/swab
*: Prosedur ujian disediakan atas permintaan.
Ciri-ciri ESD:
Mengendalikan resistiviti: 10 8 - 10 9 Ohms / Sq (Pilihan)
Gambar: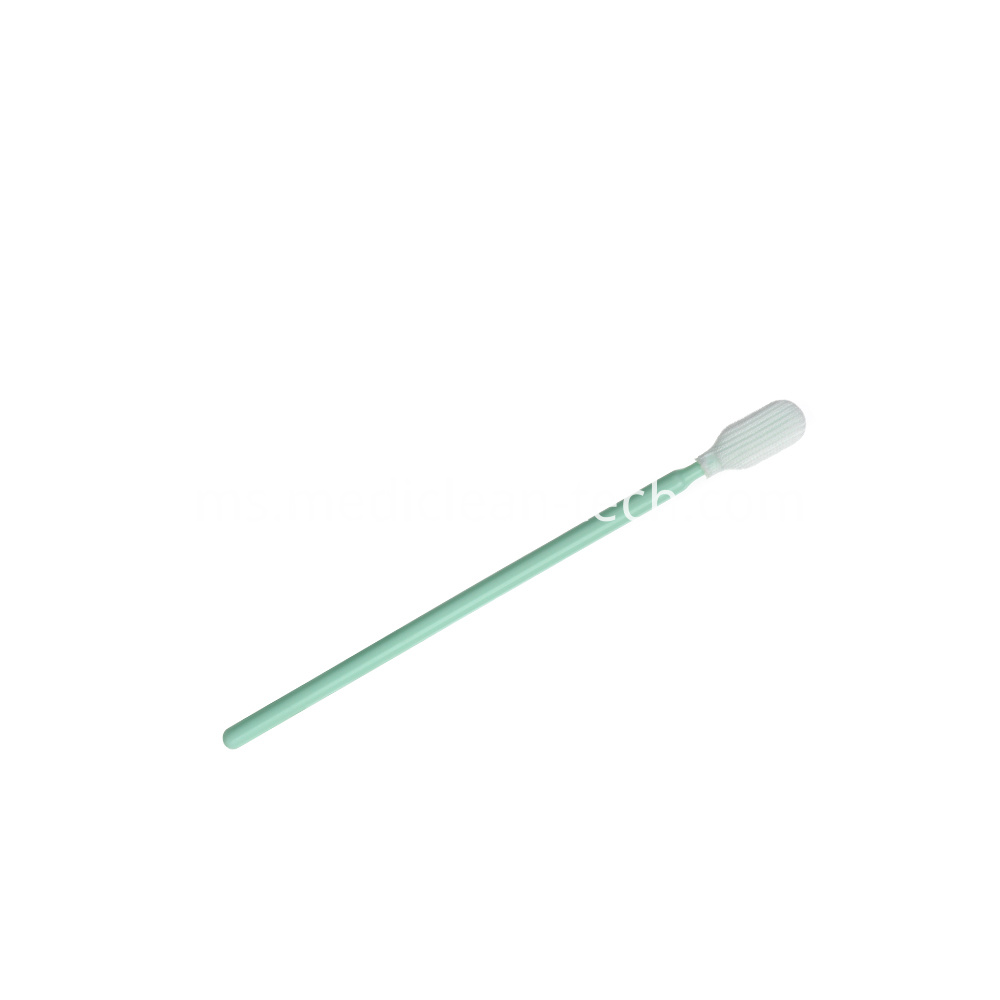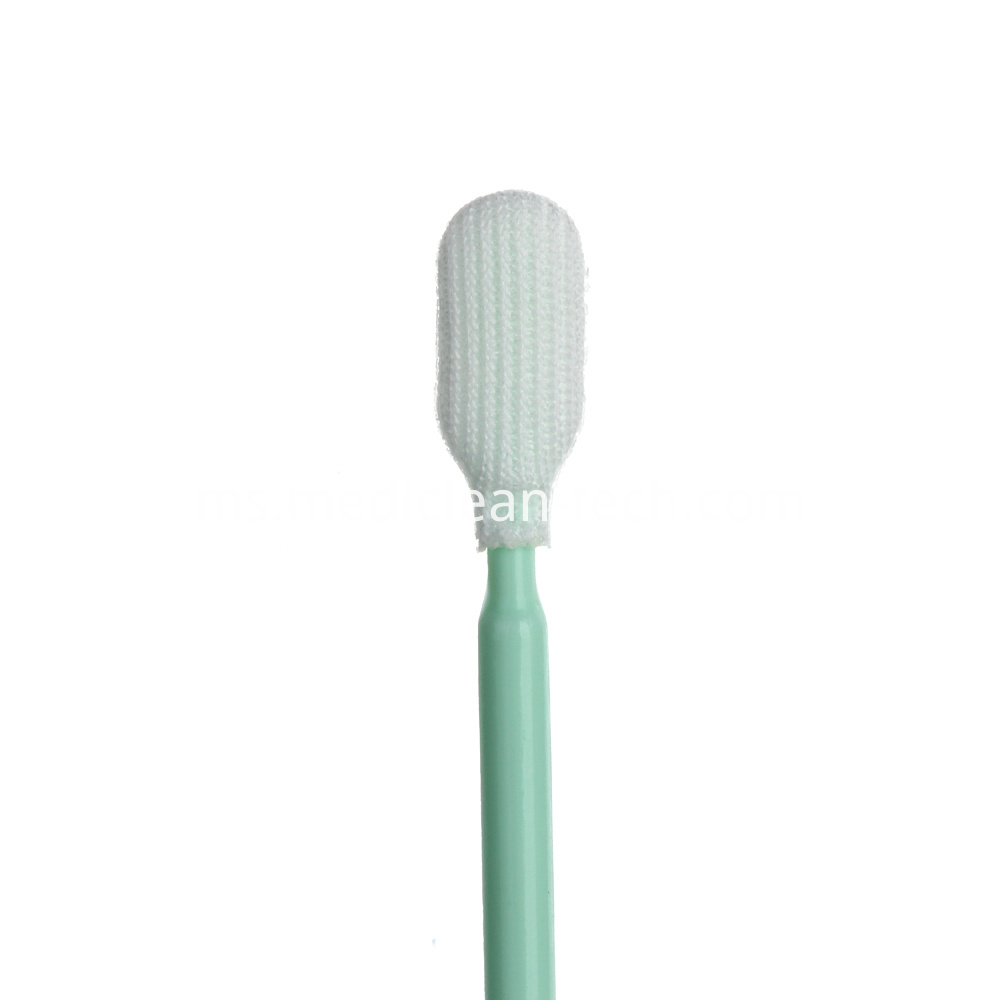 Kategori produk : Swab Cleanroom > Pembersihan Polyester Cleanroom